Home  »  News
» 5th Middle East NDT Conference & Exhibition 2009
5th Middle East Nondestructive Testing Conference & Exhibition 2009
November 8-11,2009
Ankit Vajpayee is presenting Workshop No 6 www.mendt.net/workshops and will be in attendance for the full duration of the exhibition to discuss and demonstrate Remote Field inspection testing techniques using their unique Vertiscan system as a very reliable and accurate inspection tool on tube or pipe inspection. Their responsibility is to ensure that SWME www.silverwingme.com can provide customers with the following services and products on our behalf:
Services

Boiler Water Wall and Super heater Tube Inspection Services with Robotic deployment of Tube Cat and Vertiscan.

In-line Inspection Services of Oil and Gas Pipelines 2" to 8" diameter.

Large Diameter Water and Sewer Pipeline Inspection Services.

Consultancy services.

Heat Exchanger/Condenser/Boiler tube inspection equipment (F308).

Probes.

Calibration Tubes

Permawrap pipe repair system as manufactured by Wrapmaster

Software (Adept Pro).

Training.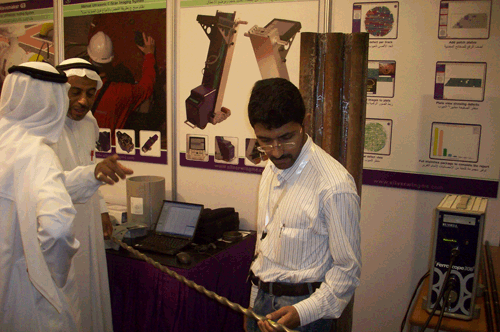 Visitors taking an interest in the Eddy current Twisted Tube Inspection System.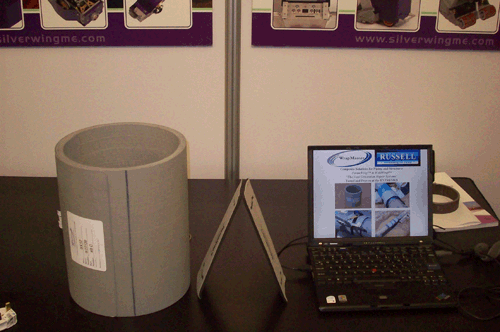 RNSI's Wrapmaster Pipe Repair System.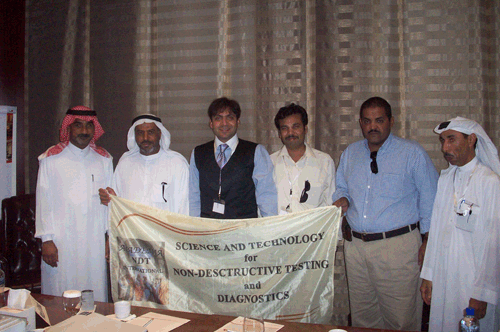 Ankit during his workshop on RFT of heat exchanger and boiler tubes.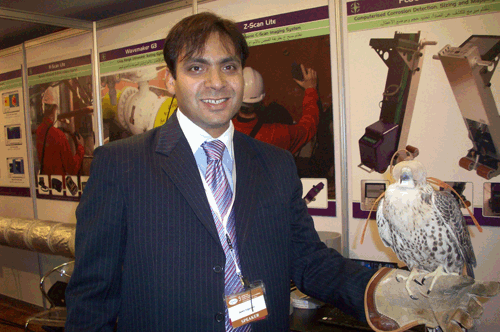 Ankit showing off his Falcon handling skills.